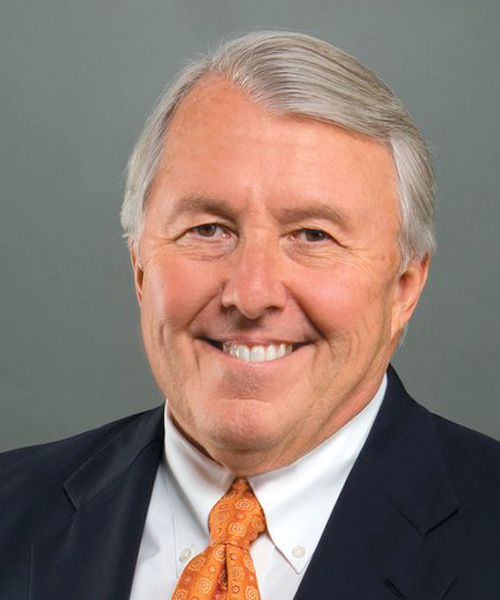 President and CEO, Pepperdine University
Andrew K. Benton has served as the seventh president of Pepperdine University since 2000 and continues to lead Pepperdine to prominence among the nation's top universities. A lawyer by training, President Benton regularly teaches courses within the University and is deeply involved in the lives of students—often being called "the students' president."
Benton is a highly respected voice on issues of higher education having recently offered testimony on proposals for improving transparency in higher education before the House Subcommittee on Higher Education and Workforce Development. Benton is a recognized leader in the nation's two largest convening organizations for higher education, serving as current chair of the National Association of Independent Colleges and Universities (NAICU) and former chair of the American Council on Education (ACE), the major coordinating body for all of the nation's higher education institutions. Benton is also immediate past chair of the Association of Independent California Colleges and Universities and is an active as a member of the American Bar Association, the Council for Higher Education Accreditation (CHEA), the President's Cabinet of the West Coast Conference, the Association of Presidents of Independent Colleges and Universities (AAPICU), and the Los Angeles World Affairs Council.
Benton is a 1974 graduate and distinguished alumnus of Oklahoma Christian University with a degree in American studies. He earned his law degree from Oklahoma City University in 1979 and was recently awarded the Distinguished Alumnus Award from the School of Law. He has been involved in university administration for more than four decades, previously serving in several key leadership roles at Pepperdine including executive vice president and vice president for university affairs and administration. Benton resides in Malibu with his wife Debby.