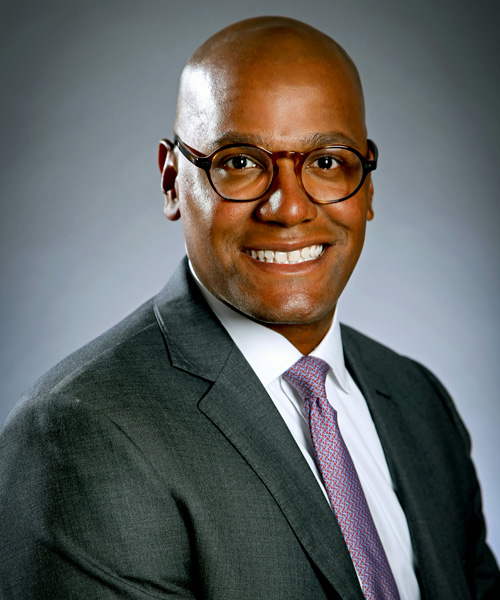 Senior Director, Market and Competitive Strategy, TIAA
Jourdan Jones joined TIAA in 2010. In his role as Senior Director, Competitive and Marketing Strategy, Jourdan contributes to a variety of strategic initiatives, including key areas of marketing strategic development, leveraging analytics to drive development and evolution of key marketing strategies. Jourdan is also responsible for keeping a close pulse on new market innovations, competitive developments, and building an ongoing, specific perspective to leverage innovation and opportunities for the benefit of TIAA's consumer strategy,
In his role as Special Assistant to the Chief Executive Officer, Jourdan was responsible for working with TIAA employees and external leaders in business, government, and the not for profit sector to pursue strategic initiatives.
Prior to this role, Jourdan was a Senior Director of Strategic Client Engagement, assisting clients who sought to improve their fiduciary oversight, simplify their investment menus, reduce service providers and/or  move to a sole recordkeeping solution. He collaborated with TIAA Relationship Managers, serving a number of TIAA's institutional clients across the country.
Jourdan has over 10 years of financial industry experience, and has been with TIAA since 2011.. Prior to joining TIAA, he worked in a sales and service capacity for Fidelity Investments, Prudential Financial and Wells Fargo Bank.
Jourdan earned a B.A. in Government and Business Foundations from the University of Texas.