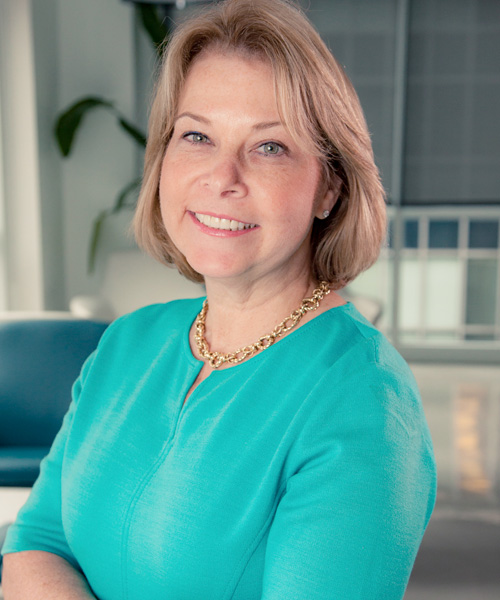 President and CEO, Municipal Securities Rulemaking Board (MSRB)
Lynnette Kelly is President and Chief Executive Officer of the Municipal Securities Rulemaking Board (MSRB) where she leads the self-regulatory organization whose mission is to protect investors, state and local government issuers and other municipal entities, and the public interest by promoting a fair and efficient municipal securities market. In addition to her management responsibilities, Ms. Kelly provides strategic counsel to the MSRB Board of Directors, and develops long-range initiatives in support of the MSRB's mission.
Ms. Kelly joined the MSRB in 2007 and implemented a vision to transform the level of transparency in the municipal securities market. She oversaw the launch of the MSRB's Electronic Municipal Market Access (EMMA®) website, which is the official source of municipal market data and documents, and in recent years, led the creation of rules for municipal securities dealers that further enhanced fair pricing and transparency for investors in the market. Beginning in 2010, Ms. Kelly oversaw the expansion of the MSRB's mission under the Dodd-Frank Wall Street Reform and Consumer Protection Act to include the protection of municipal entities and obligated persons, in addition to investors, and the authority to regulate municipal advisors, in addition to municipal securities dealers. She led the creation of a core set of conduct rules and professional qualification standards for municipal advisors and undertook a comprehensive review of the MSRB's existing rules for dealers. During her tenure, Ms. Kelly has also formalized the MSRB's market leadership activities, and expanded education and outreach efforts, culminating with the 2016 launch of MuniEdPro®, an online learning management system with a suite of interactive courses about municipal market activities and regulations.
The United States Congress calls upon Ms. Kelly to testify about municipal securities regulation and policies. She regularly speaks at national municipal securities industry events and investor conferences, and addresses business and academic audiences. Ms. Kelly has also extended her expertise in the United States municipal securities market to international audiences, most recently in Chengdu, China. Additionally, she has contributed numerous columns and articles on municipal securities regulation and municipal finance to national publications and journals, including The Bond Buyer, The Hill, Governing Magazine, the Journal of Government Financial Management and the Journal of Securities Operations and Custody. Her work has also been featured in the magazines of over 20 state and local government municipal leagues.
In 2016, Ms. Kelly was named a Trailblazing Woman in Public Finance by the Northeast Women in Public Finance and The Bond Buyer. In 2012, she received the Municipal Forum of New York's Public Service Award for her leadership in the municipal market, and in 2006, she received the Industry Contribution Award from the National Federation of Municipal Analysts.
Prior to joining the MSRB, Ms. Kelly was a managing director and associate general counsel at the Securities Industry and Financial Markets Association (SIFMA), where she helped SIFMA (formerly The Bond Market Association) develop and implement legal, regulatory and best market practices in the fixed income markets, with a focus on municipal finance.
From 1990 to 1993, Ms. Kelly served as general counsel for the Municipal Assistance Corporation for the City of New York, and has worked at several law firms in New York City in all areas of municipal finance.
Ms. Kelly graduated from the University of Nebraska and Tulane University School of Law. She is an accredited National Association of Corporate Directors Board Leadership Fellow.