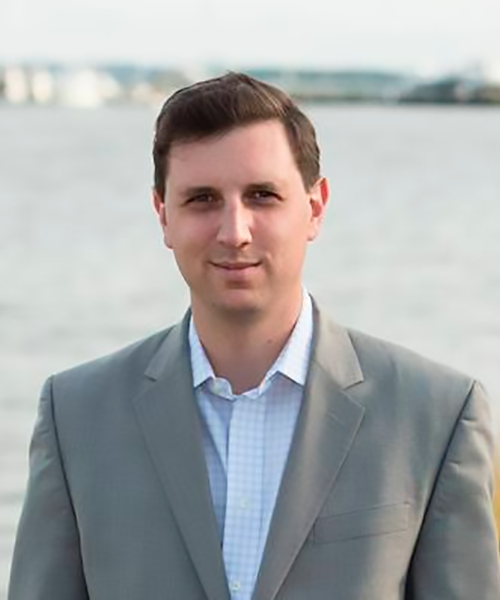 Portfolio Construction and Risk Management (I&P)
From the Treasurer's Perspective (Core Session)
Risk Management Challenges (ETM)
Treasurer, State of Rhode Island
As Rhode Island's General Treasurer, Seth Magaziner is committed to promoting economic growth and expanding opportunity through honest, effective leadership.
Seth was born in Bristol, Rhode Island and began his career as a public elementary school teacher and later as an investment professional, before taking office as General Treasurer in 2015.
Economic Growth
Seth's priority as Treasurer is strengthening the economy and putting Rhode Islanders to work. Seth launched the BankLOCAL program, which has helped hundreds of Rhode Island small businesses get access to the capital they need to grow and expand, by moving millions of dollars of the state's cash to local community banks and credit unions.
Seth also successfully championed the expansion of the Rhode Island Infrastructure Bank to fund energy efficiency and renewable energy projects across the state, putting hundreds of tradesmen and women to work while reducing the state's carbon footprint.
As co-chair of the Rhode Island School Building Task Force, Seth worked to develop a once-in-a generation plan to repair Rhode Island's crumbling public school buildings, because all students deserve to attend schools that are safe, warm, dry and equipped for twenty-first century learning. This plan was approved overwhelmingly by voters in 2018 and is already funding school repairs across the state.
Effective Government
In 2017, Seth overhauled the state's unclaimed property program, making it easier to reunite Rhode Islanders with their missing money. Under this new program, called YOUR MONEY, many people are now reunited with their unclaimed property automatically with no paperwork or red tape required. More than 50,000 Rhode Islanders have received check in the mail through the YOUR MONEY program.
As the cost of higher education continues to pressure Rhode Island families, Treasurer Magaziner has transformed the state's 529 college savings program from one of the worst rated plans in the nation to one of the highest. Now, Rhode Islanders can save for education in an easy, tax efficient manner through Rhode island's CollegeBoundSaver program, with the confidence of knowing that their college savings plan is one of the best in the nation.
Working with a bipartisan team of legislators, Seth also passed and launched the RI's ABLE program, which helps people with disabilities save money toward the cost of major disability-related expenses without losing federal benefits.
Retirement Security
Seth believes all Rhode Islanders deserve a secure retirement, especially those who have spent their careers to serving others. As Treasurer, Seth has strengthened the state's pension system, implementing a 'Back to Basics' investment plan which has earned more than $1 billion for the teachers, first responders, nurses, social workers and other members of pension fund.
Under Seth's watch, Rhode Island has become a national leader on public pension transparency. His Transparent Treasury policy ensures that key financial information is easily accessible and regularly updated on the state's website.
Commitment to Service
Seth serves on the board of Crossroads Rhode Island, the state's largest provider of services to the homeless, and previously served on the boards of Common Cause Rhode Island, Marriage Equality Rhode Island, and the Bristol 4th of July Committee.
Seth earned a bachelor's degree in history from Brown University and a master's degree in business administration from Yale University. Seth and his wife Julia live in Providence.