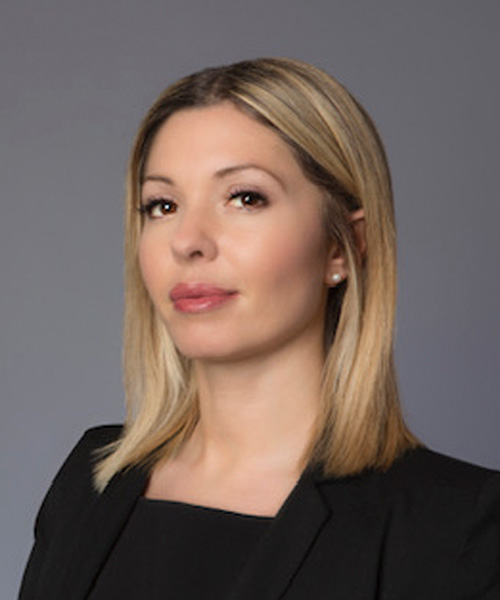 Risk Management Challenges (ETM)
Partner, Head of Investor Relations, Pomerantz, LLP
Jennifer Pafiti became associated with the Firm in May 2014, and became a partner in December 2015. A dually qualified U.K. solicitor and U.S. attorney, she is the Firm's Head of Investor Relations and also takes an active role in complex securities litigation, representing clients in both class and non-class action securities litigation. Jennifer was honored by Super Lawyers® as a 2019 Southern California Rising Star, was recently named to Benchmark Litigation's exclusive 40 & Under Hot List of the best young attorneys in the United States, and in June 2019 was recognized by Los Angeles Magazine as one of Southern California's Top Young Lawyers. In 2018, Jennifer was recognized as a Lawyer of Distinction, an honor bestowed upon less than 10% of attorneys in any given state. She was honored by Super Lawyers® in 2017 as both a Rising Star and one of the Top Women Attorneys in Southern California. In 2016, the Daily Journal selected Jennifer for its prestigious "Top 40 Under 40" list of the best young attorneys in California.
Jennifer was an integral member of the Firm's litigation team for In re Petrobras Securities Litigation, a case relating to a multi-billion-dollar kickback and bribery scheme at Brazil's largest oil company, Petróleo Brasileiro S.A .- Petrobras, in which the Firm was sole Lead Counsel. She helped secure a significant victory for investors in this case at the Second Circuit Court of Appeals, when the court rejected the heightened ascertainability requirement for obtaining class certification that had been imposed by other Circuit courts such as the Third and Sixth Circuit Courts of Appeals. Working closely with Lead Plaintiff, Universities Superannuation Scheme Limited, she was also instrumental in achieving the historic settlement of $3 billion for Petrobras investors. This is not only the largest securities class action settlement in a decade, but is the largest settlement ever in a securities class action involving a foreign issuer, the fifth-largest securities class action settlement ever achieved in the United States, the largest securities class action settlement achieved by a foreign Lead Plaintiff, and the largest securities class action settlement in history not involving a restatement of financial reports.
Jennifer is also involved in the litigations of Dabe v. Calavo Growers, Flynn v. Sientra, Inc., Isensee v. KaloBios, Robb v. FitBit, Inc., Monachelli v. Hortonworks, Inc., Plumley v. Sempra Energy, and Greenberg v. Sunrun, Inc., in which the Firm is Lead Counsel.
Jennifer earned a Bachelor of Science degree in Psychology at Thames Valley University in England, prior to studying law. She earned her law degrees at Thames Valley University (G.D.L.) and the Inns of Court School of Law (L.P.C.) in the U.K. Jennifer is admitted to practice law in England and Wales (Solicitor) and in California.
Before studying law in England, Jennifer was a regulated financial advisor and senior mortgage underwriter at a major U.K. financial institution. She holds full CeFA and CeMAP qualifications. After qualifying as a Solicitor, Jennifer specialized in private practice civil litigation, which included the representation of clients in high-profile cases in the Royal Courts of Justice. Prior to joining Pomerantz, Jennifer was an associate with Robbins Geller Rudman & Dowd LLP in their San Diego office.