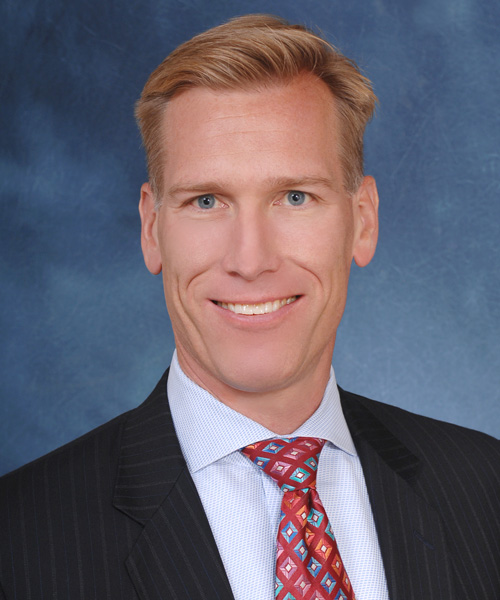 Managing Director & Co-Head of Western Region Public Finance, Bank of America Merrill Lynch
Mr. Rockwell joined Bank of America Merrill Lynch in 1994, and is currently a managing director in its Los Angeles office and co-head of Western Region Public Finance.  In this capacity, he is responsible for coverage of infrastructure issuance by municipal entities across the western United States.  Throughout his career, he has worked on a variety of complex municipal funding transactions encompassing multiple revenue streams and lien structures, as well as integration of fixed, floating and synthetic products.  His experience includes new money and refunding transactions; fixed and variable rate issues, interest rate swap structures; off-balance sheet financings; forward refundings; direct loan and other committed fundings, and; senior/subordinate structures, including presenting inaugural credits to the marketplace.  For example, Mr. Rockwell has served as senior or co-senior manager on over $10 billion of financings for the Bay Area Toll Authority, including Build America Bonds and tax-exempt transactions; toll revenue bonds and federal/state grant securitizations, senior and subordinate lien structures (including developing and marketing BATA's inaugural subordinate lien issue); and; traditional fixed, traditional variable, synthetic fixed, and synthetic variable rate structures.  He has worked with many of the transportation sales tax issuers on the west coast, including executing bond and/or swap transactions for Denver Regional Transit District, San Diego County Regional Transportation Commission, San Bernardino County Transportation Authority, Contra Costa Transportation Authority, Sacramento Transportation Authority, Santa Clara Valley Transportation Authority, and Orange County Transportation Authority.  Within the State of Oregon, Mr. Rockwell structured the Port of Portland's Series 16 private loan as well as its 1999 interest rate swap, and assisted Horizon Air in financing its maintenance base at Portland International Airport.  He senior managed the first municipal issue by Lewis & Clark College in Portland, and assisted the Tri-County Metropolitan Transportation District (Tri-Met) in its grant securitization programs.  In Colorado, Mr. Rockwell assisted Denver Airport on its inaugural use of floating rate notes and most recently served as lead banker on the Airport's $2.5 billion Series 2018 financing which was named "Deal of the Year" by The Bond Buyer; he also served as lead banker for the inaugural GARVEE bond transactions for Colorado Department of Transportation, and executed Denver Water's inaugural green bond issue.  One of his most recent assignments was assisting the Alameda Corridor Transportation Authority (ACTA) in its solicitation of a Federal Railroad Administration loan to restructure ACTA's existing senior and subordinate lien taxable and tax-exempt bonds.
Mr. Rockwell graduated with a B.S. summa cum laude from the University of Oregon in 1992 and received his M.B.A. in finance from the University of Oregon in 1994.  Mr. Rockwell is registered with the New York Stock Exchange and the National Association of Securities Dealers (Series 7, 53 and 63).