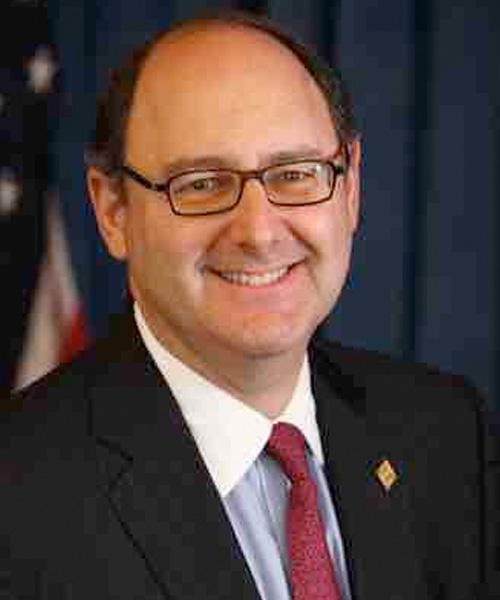 Former CIO, New York City Retirement System
Larry was the President of Angelo, Gordon & Co., a $26 billion alternative asset investment manager, from November 2013 to March 2016. In this newly created position, Larry focused on management, strategy and financial planning, institutionalizing the firm and its processes, expanding client relationships and marketing, creating new businesses such as middle market direct lending and cost reductions.
Before joining Angelo, Gordon, Larry was the New York City Deputy Comptroller for Asset Management and Chief Investment Officer for the $145 billion New York City Retirement Systems, which grew from $100 billion at the beginning of his appointment in January 2010.  NYCRS is the fourth largest public pension fund and the largest municipal pension fund in the United States.  As a representative of the New York City Comptroller, Larry was appointed a trustee of The Teachers' Retirement System of the City of New York, The New York City Employees' Retirement System, New York City Police Pension Fund and New York City Fire Pension Fund. Working with the Boards, Larry significantly expanded the Bureau of Asset Management's staff and responsibilities, sought major pension fund governance reforms, reviewed and enhanced each Funds' asset allocation, hired or terminated over 100 managers and aggressively managed the portfolios increasing their performance from the bottom quartile to the top quartile amongst their peers. Larry also championed the streamlining of the NYCRS's procurement law reducing the process from over 18 months to less than 6 months. In 2012, Larry was named CIO of the Year – Large Public Pension Funds by <em>Institutional Investor</em>.
Larry was Chairman, Chief Executive Officer and co-founder in 2004 of Diamond Castle Holdings, a $1.8 billion middle market private equity firm.
Prior to Diamond Castle, he was Global Head of CSFB Private Equity, where he was responsible for $32 billion of alternative assets under management and a member of the Credit Suisse First Boston Executive Board.  During Larry's three years at Credit Suisse, Larry successfully consolidated the Credit Suisse and Donaldson, Lufkin & Jenrette private equity businesses while expanding their flagship investment vehicles.
Prior to the November 2000 acquisition of Donaldson, Lufkin & Jenrette by Credit Suisse, Larry spent 22 years at DLJ and was Chairman of DLJ Merchant Banking since 1995.  Under his leadership in the mid 1990's, the private equity investment business at DLJ grew to include $19 billion under management across various fund strategies and was regarded as the archetypal private equity business housed within an investment bank. Mr. Schloss was Chairman, Co-Chairman or a member of the investment committee of the firm's leveraged buyout funds, mezzanine debt funds, secondary funds, real estate private equity funds and private equity fund of funds. He joined DLJ in 1978 as an investment banker focused on leveraged finance and energy.
Larry is a member of the Board of Trustees of Tulane University, Vice Chairman of the New York Police & Fire Widows' and Children's Benefit Fund, Girls Who Invest and until early 2014, a member of the Federal Reserve Bank of New York Investors Advisory Committee on Financial Markets. Larry has also served on numerous boards of directors of public and private companies.
Larry received a B.A., in economics, from Tulane University in 1976, where he was a Tulane Scholar and received an M.B.A. from The Wharton School of the University of Pennsylvania in 1978.