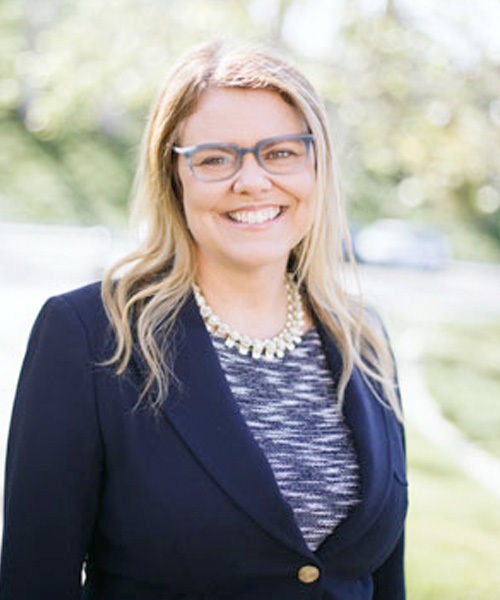 Assistant Professor of Law and Practice; Associate Director Straus Institute for Dispute Resolution
Professor Blondell is an Assistant Professor of Law and Associate Director of the Straus Institute for Dispute Resolution. Professor Blondell is the Director of the Master of Dispute Resolution Program in West Los Angeles. Professor Blondell teaches Mediation Theory and Practice, Psychology of Conflict, Criminal Law, and supervises the Mediation Clinic. Professor Blondell also is a lead faculty for Mediating the Litigated Case in Washington, D.C. and internationally.
Prior to joining the Pepperdine community, Professor Blondell served as the Manager of the King County Alternative Dispute Resolution Program and Interlocal Conflict Resolution Group, a labor-management and public policy mediation program serving a tri-county region in Seattle. Professor Blondell also served as the Alternative Dispute Resolution Coordinator for the City of Seattle where she designed and implemented an employment mediation program for City government in a joint labor-management context. Professor Blondell was also the Court and Program Manager for the Dispute Resolution Center of King County, managing the mediation activities of twelve divisions of the district court. In these capacities, Professor Blondell trained and supervised the mediation practicum of over a hundred law students, attorneys and non-attorneys. It is here she developed a passion for passing on the face of rigorous and mindful professionalism to new lawyers in a classroom and clinical setting.
Professor Blondell has also served as an adjunct faculty at Seattle University School of Law and as a faculty instructor in Negotiations at the Evans School Executive Masters in Public Affairs Program at the University of Washington. Prior to entering the field of mediation, Professor Blondell practiced criminal defense and was a research attorney for the Federal Public Defender for the Western District of Washington.
Education
J.D., University of Washington, 1996
B.A., Brown University, 1992, with honors