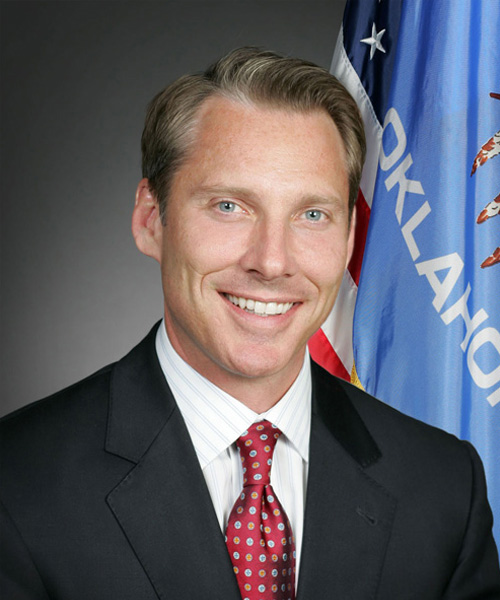 Former Treasurer, State of Oklahoma
Ken Miller, Ph.D., is a former State Treasurer of Oklahoma. As the state's top elected financial officer, Miller protected and managed more than $22 billion of taxpayer money deposited each year, safeguarded the financial health of the state, promoted responsible fiscal policy, and operated the state's unclaimed property program.
Miller is a past officer in the National Association of State Treasurers, chairman of the association's 501(c)(3) foundation, and chairman of the National Institute of Public Finance at Pepperdine University.
Miller earned his Ph.D. from the University of Oklahoma, a M.B.A. from Pepperdine University and a bachelor's degree in economics and finance from Lipscomb University. His fields of specialization are applied public economics and public finance effects on economic growth. Miller is a tenured economics professor at Oklahoma Christian University, where he teaches at the graduate and undergraduate levels and has been honored with the "Who's Who Among American Teachers" award and the Merrick Foundation Award for Excellence in Teaching Free Enterprise.
Miller served six years in the Oklahoma House of Representatives, where he had 225 bills signed into law and led efforts to modernize state government and enhance transparency and accountability. Miller served his last three years in the House as Chair of the Appropriations and Budget Committee, where he guided Oklahoma through the largest spending cuts in state history while maintaining the delivery of core government services.
Miller took his reputation as a reformer and common-sense fiscal conservative to the treasury where he continued to reduce waste and inefficiency by eliminating leased office space and consolidating the agency into one location in the State Capitol Building, cutting the agency's operating budget and staff while increasing service delivery and output.
Miller's fiscal policy experience in both the executive and legislative branches, combined with his credentials in economics and finance, led him to become an influential voice on major initiatives in areas of taxation, budget and incentives.
Prior to his election to the State Legislature, Miller served in the administration of Governor Frank Keating as chairman of the Legislative Compensation Board where he established a 10-year freeze on legislative salaries that remains in effect today.
Miller began his professional career in banking at First American National Bank before joining MediFax-EDS, where he served as financial operations manager.