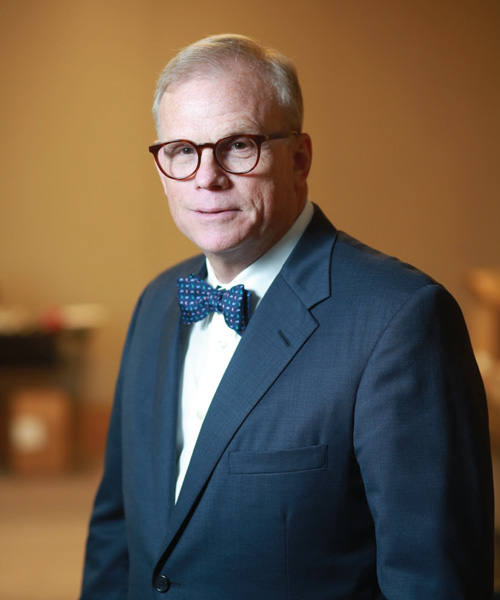 Strategic Review of Sustainable Investing and ESG Strategies (I&P)
Governance Part I—What are the Ideal Principles of Good Governance and Fiduciary Responsibility (I&P)
Strategic Review of Sustainable Investing and ESG Strategies (ETM)
CIO and Academic Roundtable: Key Takeaways (I&P)
Vice Chair, J.P. Morgan Asset Management; Former Executive Director and CIO, Florida State Board of Administration
Ash Williams, Executive Director & CIO of the Florida State Board of Administration, is responsible for managing approximately $195 billion in assets including those of the Florida Retirement System, the fifth largest public pension fund in the United States.
Prior to joining the SBA, Ash was a Managing Director at Fir Tree Partners and President and CEO of Schroder Capital Management. Ash has extensive experience with both the SBA and Florida government, serving as Executive Director of the SBA from 1991 to 1996 and in senior management in Florida's executive and legislative branches.
Ash chairs the Managed Funds Association's Institutional Investor Advisory Council and the Alternative Investor Forum's Investor Board; additionally he serves as Chair of the Board of the Council of Institutional Investors; as Trustee of the Florida State University Foundation; and, the National Institute for Public Finance. Additionally, he serves on several Investment Committees including the Episcopal Diocese of Florida; the Community Foundation of North Florida; the Institute of Electrical and Electronic Engineers; the Advisory Board of the Robert Toigo Foundation; and, Fidelity Institutional Asset Management.
Ash received BS and MBA degrees from Florida State University (FSU) and completed post-graduate programs at University of Pennsylvania's Wharton School and Harvard's John F. Kennedy School of Government.